Microplastic pollution found in waterways the length and breadth of Britain
Preliminary research has found contamination in some of the country's most idyllic beauty spots.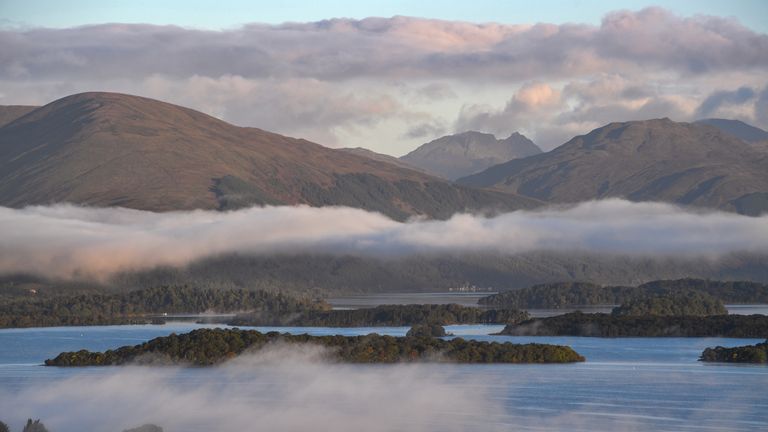 Tiny pieces of plastic pollution have been found in rivers, lakes and wetlands across Britain, from Loch Lomond in Scotland to the River Blackwater in Essex.
Research by Bangor University and Friends of the Earth suggests widespread contamination of British waterways with found pollution levels ranging from more than 1,000 tiny pieces of plastic per litre in the River Tame in Greater Manchester to 2.4 pieces per litre in Loch Lomond.
The study used a fluorescence lighting system to identify and count microplastic pollution of less than 5mm in size such as fragments, fibres and film.
Dr Christian Dunn of Bangor University who led the research said: "It was more than a little startling to discover microplastics were present in even the most remote sites we tested, and quite depressing they were there in some of our country's most iconic locations.
"I'm sure Wordsworth would not be happy to discover his beloved Ullswater in the Lake District was polluted with plastic.
"These initial findings, from our team at Bangor University with Friends of the Earth, show that we have to start taking the issue of plastic in our inland waters seriously."
He added that plastic was polluting rivers, lakes and wetlands in a similar manner to other emerging contaminants, and the dangers they presented to wildlife and people, and the levels in waterways, were not yet known.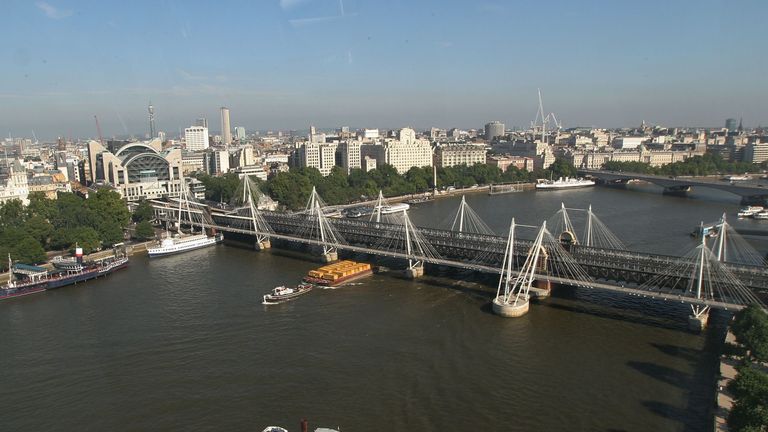 Friends of the Earth said the results, which are being submitted for publication in a scientific peer-reviewed journal, were more evidence of why the use of plastics needed to be drastically reduced.
It's urging MPs to support legislation to phase out plastic pollution within 25 years, including ending non-essential single-use plastic by 2025.
Julian Kirby, plastics campaigner at Friends of the Earth said: "The widespread contamination of our rivers and lakes with microplastic pollution is a major concern, and people will understandably want to know what impact this could have on their health and environment.
"Plastic pollution is everywhere - it's been found in our rivers, our highest mountains and our deepest oceans."
Reacting to the study, a spokeswoman for the Department for Environment, Food & Rural Affairs said: : "The UK is a global leader in tackling plastic pollution and is already making great strides - banning microbeads in rinse-off personal care products, taking fifteen billion plastic bags out of circulation with our 5p carrier bag charge, and announcing plans to introduce a deposit return scheme for single use drinks containers."
Bangor University and Friends of the Earth research results - microplastics per litre of water
:: River Thames, London: 84.1
:: Chester reedbed: 7.6
:: Ullswater, Lake District: 29.5
:: River Irwell, Salford, Greater Manchester: 84.8
:: River Tame, Tameside, Greater Manchester: more than 1,000
:: River Blackwater, Essex: 15.1
:: Falls of Dochart, Loch Lomond & Trossachs National Park: 3.3
:: Loch Lomond: 2.4
:: Afon Cegin - river; North Wales: 76.9
:: Llyn Cefni - reservoir; Anglesey, Wales: 43.2
(All copyright belongs to Sky NEWS)
Contact Us!
Tel: +44 (0) 151 649 4000
Email: info@greyhoundchrom.com
You may also be interested in
You May Also Be Interested in Greyhound's Range of Syringe Filters
HPLC Certified Syringe Filters
Q-Fil Certified Syringe Filters set the new Quality standard for today's laboratory syringe filters Manufactured from the highest quality medical grade high density polypropylene, Q-Fil Certified Syringe Filters provide excellent chemical compatibility with acids, alcohols, bases, ethers, glycols, ketones and oils, with maximum operating temperatures of 135°C.
Every colour-coded filter is printed with the individual batch number, details of the membrane material and its pore size, on the outside rim of the filter, making them unique for traceability, GLPs and validation purposes.
Why filter your samples for HPLC?
• To protect the HPLC column, the column inlet frits and capillary columns against blockage (plugging) caused by particulate matter in the sample
• To protect injection valves from damage caused by scratching and wear of the valves internal components, caused by harmful particulate matter in the unfiltered sample, thereby reducing instrument downtime.
About our Quality Control procedures
• Every batch of filters is tested by an independent laboratory to ISO 17025 quality procedures
• Every individual Q-Fil Certified Syringe Filter is visually inspected to ensure it meets our manufacturing and quality control specifications
• Samples of all our syringe filters and their respective raw technical data are stored for a period of 5 years from the date of manufacture for future reference
• Each batch of filters is tested prior to release for
- External Dimensions
- Bubble Point
- Burst Pressure
- Filter Integrity
- Water Flow Rate
- UV Extractables and compliance with all technical procedures
Why use Greyhound Q-Fil Certified Syringe Filters?
• Q-Fil Certified Syringe Filters are manufactured in compliance with ISO 9001:2000 quality procedures
• Every box is supplied with a Certificate of Analysis and Conformance to guarantee its batch to batch quality and performance
• The unique encapsulating process developed for these filters, forces the sample to pass only through the membrane, thus avoiding the possibility of leaks or contamination
• Available in the most popular sizes, porosities and membrane types
• Excellent resistance to all routinely used HPLC solvents
• Filter housings are manufactured from high density medical grade polypropylene
• Extremely low level of extractables for highly sensitive work
• Luer connections fully comply with ISO 594-1
• Filters are available with standard and 'SlimTip' sized outlets
Selecting the right Q-Fil Certified Syringe Filter
• Choose the size of filter based on the volume of sample to be filtered
• Choose the filters porosity based on the size of the potential particulates in the sample. It is important to be aware that the finer the porosity of the membrane the greater the pressure will be required to pass the sample through the filter. A sample containing large quantities of particulates is best filtered using a filter with a built-in glass fibre pre-filter
• Choose the type of membrane based on the solvent being filtered.

Filter Sizes

All our filters have female Luer Lock inlets and are available in three diameters -
25mm Diameter
Designed for large sample volumes or solvent filtration
Wide cross sectional area 3.55cm2
Maximum filtration volume >10ml
Maximum operating pressure 550 Kpa
13mm Diameter
Suitable for most applications
Filtration area of 0.95cm2
Maximum filtration volume 1 to 10ml Maximum operating pressure 750 Kpa Now available with 'SlimTip' (ST) outlet
4mm Diameter
Suitable for most applications Ideal for small samples <1ml Pore sizes of 0.20µm and 0.45µm
SlimTip Filters (ST)
13mm diameter syringe filters are now available with the new 'SlimTip' outlet for direct filling of microvials.
Pore Sizes

Q-Fil Certified Syringe Filters are available in 0.20µm and 0.45µm pore sizes. The 0.20µm filters remove the smallest particulates whilst the 0.45µm filters are designed to remove particulates which would be detrimental to most analytical columns.

Pre-filters (page 6) have a glass microfibre membrane which is chemically inert and resists most solvents. Q-Fil glass microfibre pre-filters are recommended for removing large particulates from the sample and are ideal for dissolution tests.
Glass microfibre membranes are also available mounted before the microporous filter membrane in the polypropylene housing. The glass pre-filter removes the larger particulates and prevents premature clogging of the filter.
Contact Us!
Tel: +44 (0) 151 649 4000
Email: info@greyhoundchrom.com
Follow Us
You may also be interested in